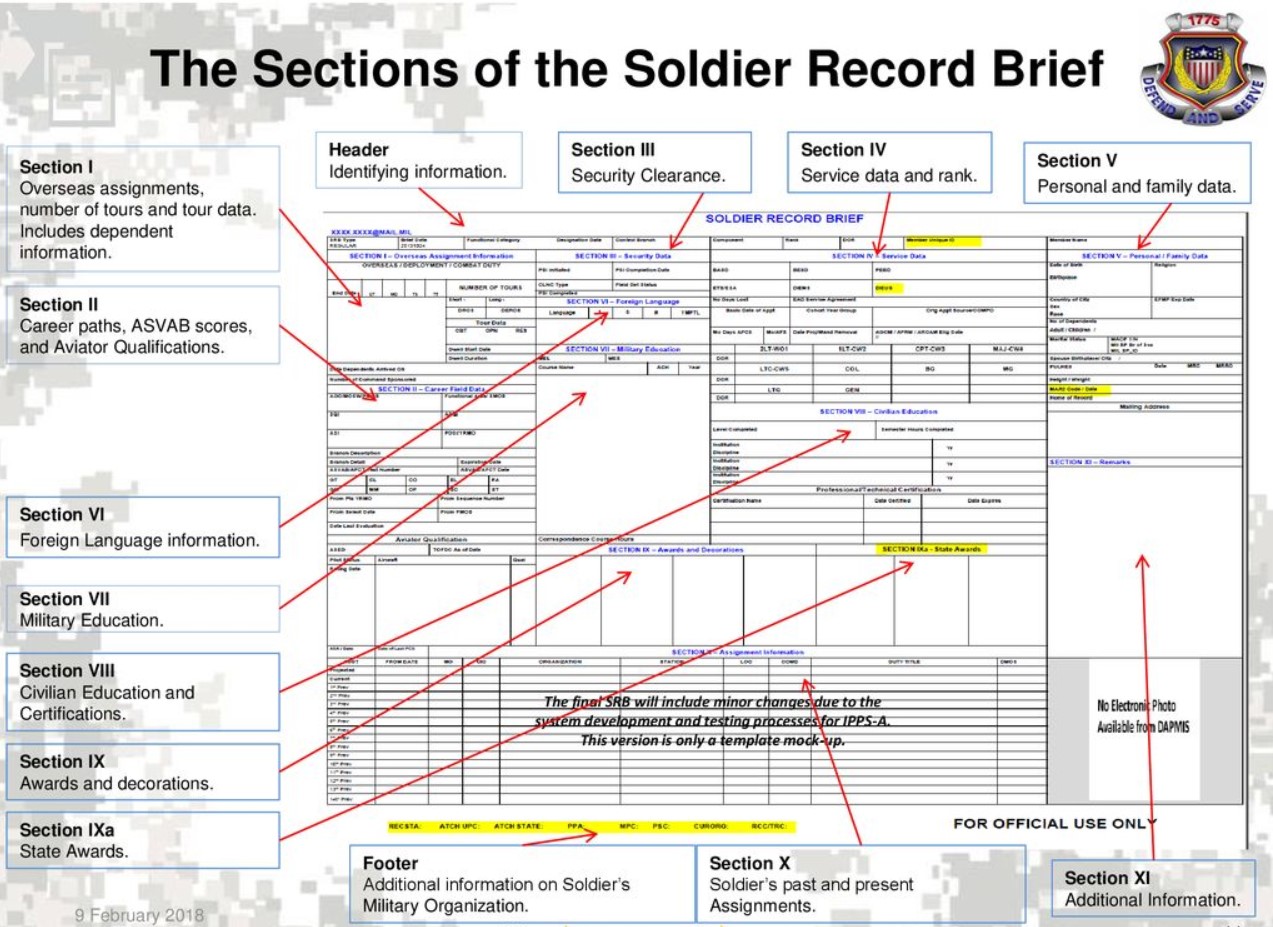 You can attain your SRB Army in a few simple steps. If you are wondering "where can I access my SRB Army," read the following guide.
If you want to obtain your Soldier Brief Record (SRB) document, you need to know "where can I access my SRB Army" first. While it only takes a simple link to access the report, not everyone knows where this document can be acquired, even though it is critical to know, for example, personnel preparing to transition out of military life.
So, where can I access my SRB Army, you may wonder by now. The recorded document is available on the official site of the United States Army Human Resources Command (HRC), which is located at www.hrcapps.army.mil/portal.
If you're curious about how to attain the document as a file as well, follow the step-by-step guide below:
1. Visit www.hrcapps.army.mil/portal if you haven't already.
2. Log into your account either by using CAC (Common Access Card) or DS Logon account.
3. Locate the navigation menu.
4. Choose the option of 'Reserve / Retiree / Veteran Record' located at the upper left of the page.
5. Locate the navigation menu on the left side of the page.
6. Choose the option of 'Documents.'
7. From the displayed list of available documents, find the brief record document you're looking for, depending on whether you're an enlisted or officer member.
8. Click the document link to open it in a new tab.
9. Click the download icon and save the document as a PDF file on your device.
Notice from the guide above that you must choose whether to use the CAC card or the DS Logon option. Both works to attain the document, but if you currently don't have a CAC with you, it's recommended to use the DS Logon account alternative.
By now, you have known the answer to "where can I access my SRB Army". Any problem or error encountered on the site can be fixed by contacting your administrator officer or unit administrator.